THE COMPANY INTER-PRO CZ, S.R.O. IS A CZECH MANUFACTURER OF FURNITURE FOCUSING ON CUSTOM MADE INTERIORS.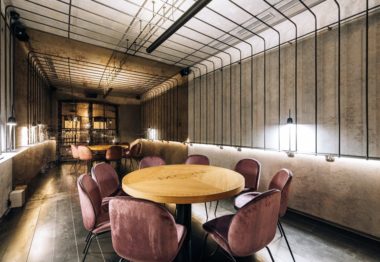 IT HAS BECOME AN IMPORTANT SUPPLIER OF INTERIORS IN THE CZECH REPUBLIC SINCE ITS ESTABLISHMENT IN 1998.
HISTORY
INTER-PRO CZ, s.r.o. was founded by Josef Zdařil in 1998 in Hodonín. He thus fulfilled his dream to work in a company producing furniture of high quality where the air was scented with wood. He started production on a small scale, with only a few employees. Within a few years, the company grew significantly and new technologies were purchased.
Today, the whole family is involved in the operation of the company and following the family tradition, it continues to build the company's reputation on solid foundations.
INTER-PRO CZ, s.r.o. is a company of medium size and employs more than 25 people in the region. Its locale near the borders with Slovakia enables the company to choose from the best specialists, joiners and cabinet makers from both sides of the river Morava.
PHILOSOPHY
In INTER-PRO CZ, s.r.o. we strive to
achieve perfection, it is our primary challenge. We do everything in our power to produce
furniture of the highest quality. 100% quality and perfect workmanship is seen in our work every day.
PRODUCTION
We provide bespoke service. You decide what we will make, from selecting the design and materials to choosing the
place your items
will go.
All furniture is made at our production facility using modern technologies. We carefully monitor all stages of production.
When selecting materials, we place great emphasis on achieving the highest quality and ensuring environmental friendliness.
Each commission is treated individually. One production team works on each commission from design to installation and handover.